Landscaping & Gardening in Kerry
Mowing, Landscape & Gardening Contractors in County Kerry.
087 7547-098
The Landscaping Experts in Kerry.
Garden Maintenance and Landscaping including Watering, fertilising and Mowing.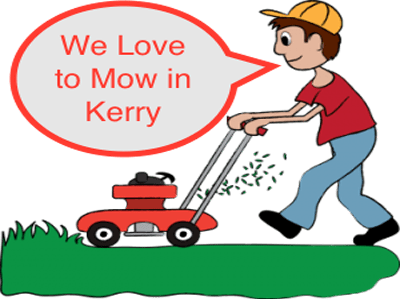 Garden Maintenance, Construction & Landscaping in Co. Kerry.
We built in dream gardens in Keel, Milltown, Cromane, Glenbeigh, Caragh Lake, Glencar, Beaufort and Killorglin including Lawn cutting, laying & removal of moss, Garden restoration & clean up, Landscape design, Landscape construction, Garden & Ground Maintenance, Planting of trees & shrubs, Weed Control, Tree Surgery and Drainage, Driveways and Mini digger hire in County Kerry.
Our Gardening Services
Leaf clearing and other seasonal jobs Want a general tidy up of your garden in preparation for winter or need a fence replaced Leaf clearing is a seasonal job. Once the leaves start to fall in the Autumn it's an ongoing battle to clear them. Left to decay on your lawn, the grass will suffer […]
Maintenance and Garden Clean Up   Garden Clean Up offered to cater for your individual needs. We are very flexible with the hours you require being adjusted according to the season, and your personal requirements. Custom Garden Clean Up's available. Individual Maintenance Our garden maintenance crew specialise in private residential work. There is No job too […]
 When, Where and How Mowing Lawns
The When, Where and How Mowing Lawns Most people think that the secret to a healthy green lawn has to do with chemicals they put on the grass and little else. Save yourself a lot of money and keep your lawn healthy in a natural way
What are the best ways to deal with Weeding and Clearing Persistent Roots have to be Dug If weeds regrow, then you have a persistent root that you need to dig out. Use a spade or digging fork to dig up persistent weeds by the roots. Remove as many root pieces as you can. While weeding,